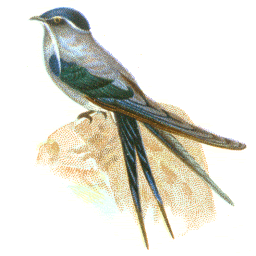 It's about time the Fledgling Brewery produced another bird related beer, so in coming up with a recipe that I hope could become a regular brew I've also named it after the Swifts I sat watching cruising around the sky yesteray evening, so Swift Bitter it will be.
I'm targetting a medium strength 4.6%abv (1.048) bitter with around 35-40IBU, 90% Pale, 5% Crystal and 5% Torrified Wheat, I've heard that Challenger and Goldings work very well together so for a 50L brewlength at 70% efficiency this is the recipe I'll be going for.
Grist
9.8kg Pale Malt, Maris Otter 90%
550g Crystal Malt 5%
550g Torrified Wheat 5%
Hops
100g Challenger [7.00 %] (60 min) Hops 31.1 IBU
35g Challenger [7.00 %] (15 min) Hops 5.4 IBU
50g Goldings, East Kent [4.00 %] Steeped during cooling at 80 degrees for 15 mins.
I'm probably also going to dry hop one of the kegs when the time comes, just to see the difference it makes, i'll probably add 10g Goldings in a muslin bag.
Hopefully I'll get to brew this up next week.