I brewed a high gravity beer (1060 OG) yesterday all being well this will be a nice winter warmer type brew with an abv of around 6%.
The recipe comes courtesy of SteveD at Jims forum.
6350gm Pale Malt (MO) Grain 98.1%
125gm Crystal Malt Grain 1.9%
65gm Challenger [6.80%] (90 min) 40.0 IBU
50gm Styrian Goldings [3.00%] (at switch off)
Safeale s-04 'DaaBs Flying Starter'
24L Batch
Target OG 1060 (based on 75% efficiency)
EBU 40
90 minute 65 degree mash and 90 minute boil
The Brewday went well without any hitches, fermentation has been very lively as you'll see from the pictures below. I'm trying to keep the temperature under 20 degrees by standing the FV in a large plastic tub filled with cold water and freezer blocks.
Some Photo's from the day.
This is the first wort runnings from by mash tun which were returned to the tun to filter out the grain particles, I had to return around 4 litres before it ran 'clear'.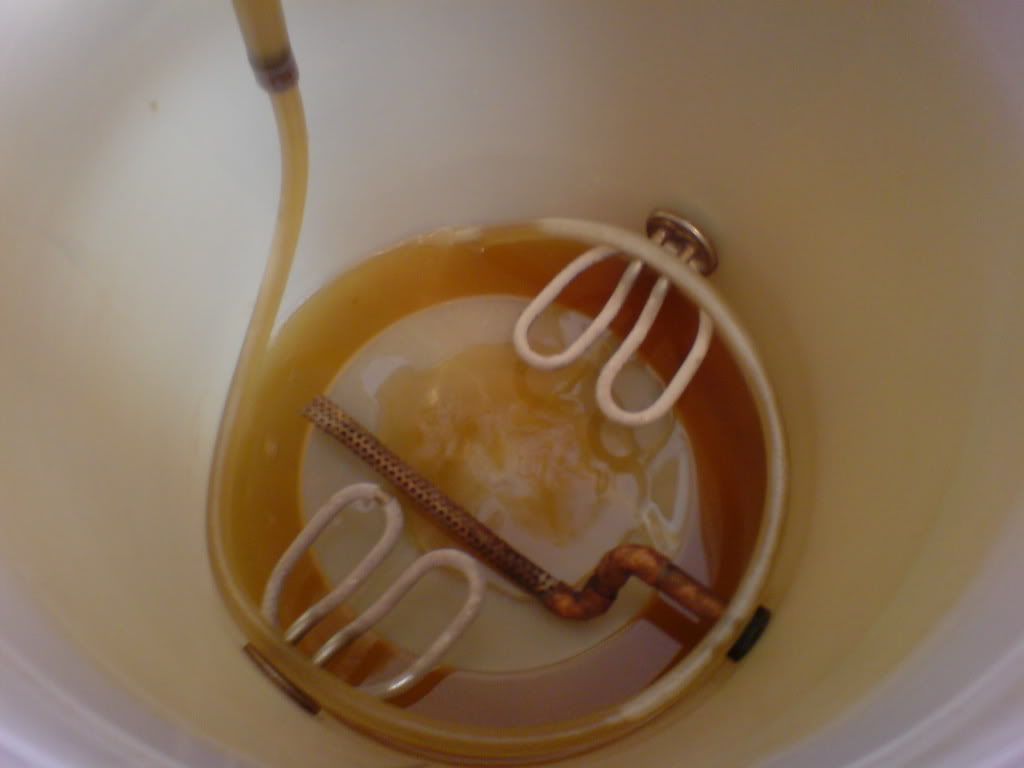 This is the first clear wort runnings into the boiler.
Sparging.
65 Grams of Challenger hops weighed out.
Monitoring the temperature of the wort as it is cooled.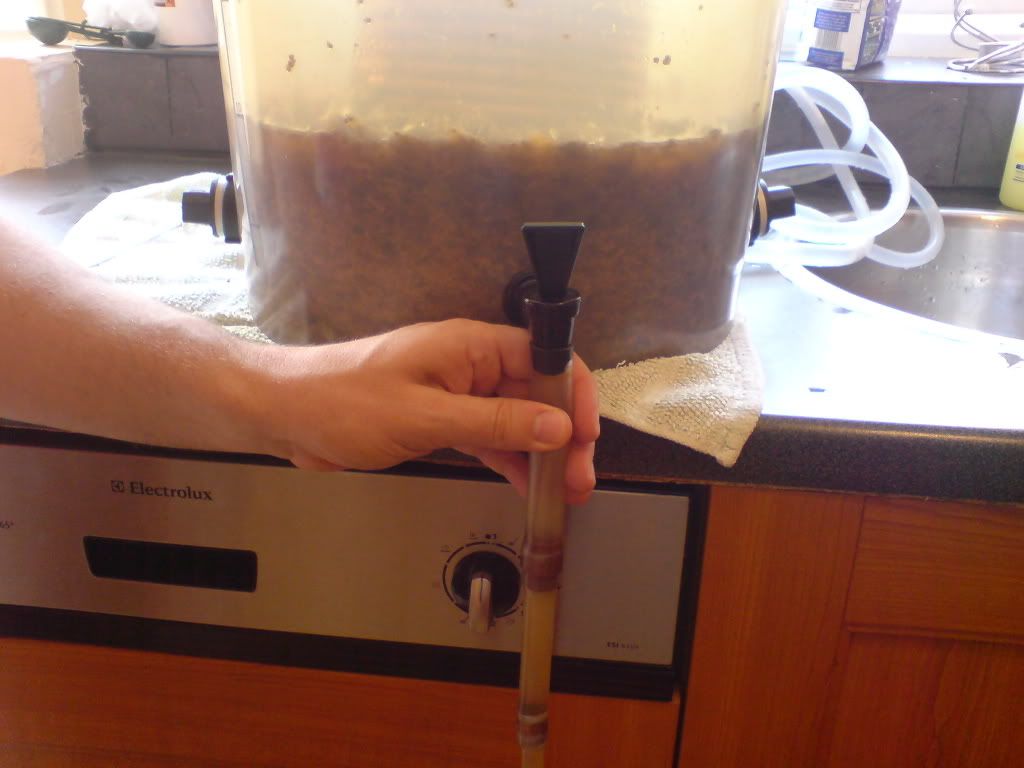 Transferring the cooled wort into the fermentor.
Measuring the gravity - 1060.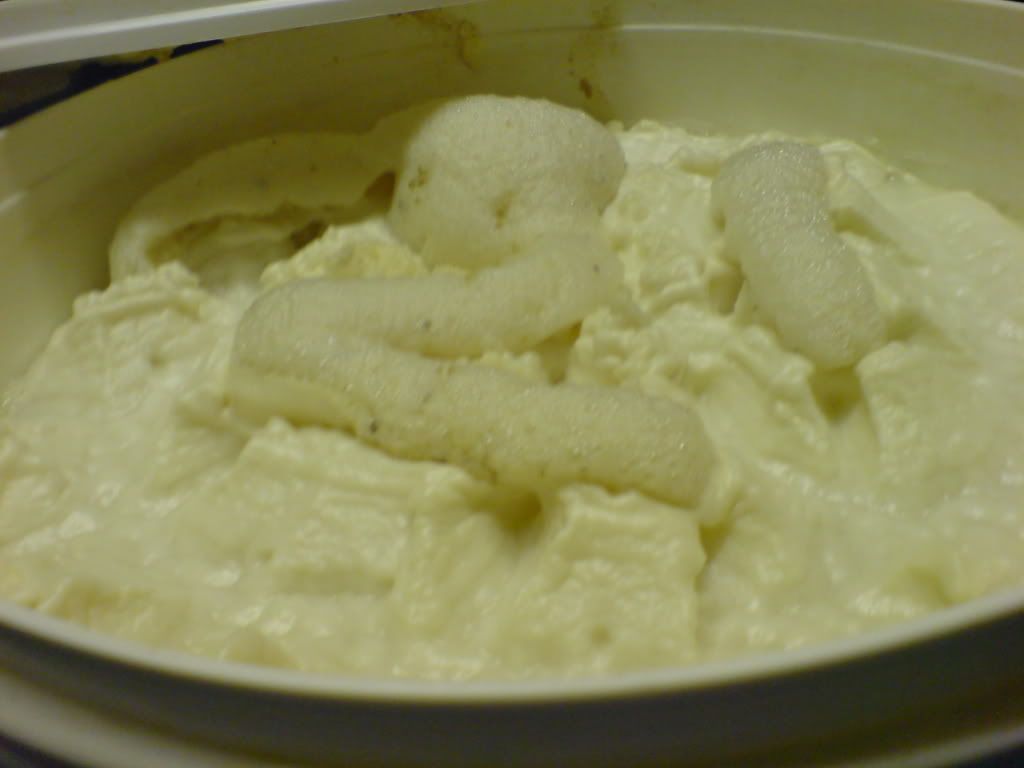 This was taken about 8 hours after pitching the yeast.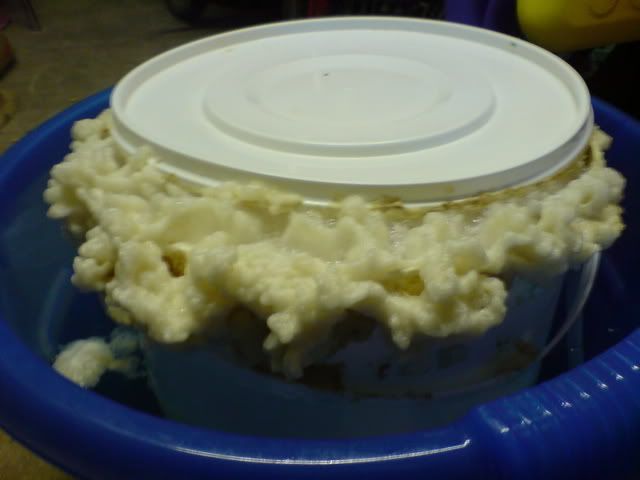 This is how it looked this morning (around 21 hours after pitching) the krausen has overflowed the fermenting bin!